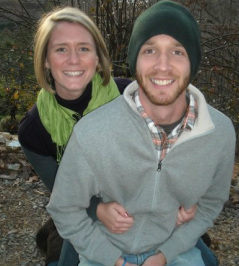 As a school teacher, I discovered my passion for writing and wrote my first book, The King's Elite.  It is through my writing, that I hope to open the eyes of my readers to the wonder's of God's love in a medium they wouldn't think to search.  Now that I am home with my three sons and daughter, I am continuing the King's Elite series and blogging about what I learn as a writer, husband and father.
The purpose of this site is to provide helpful, relevant content for other stay-at-home parents and authors while learning from my readers. If you are a stay-at-home parent an author/blogger  -or all of the above- then this blog is for you.
I have two separate sections. The Stay@Home Dad  features posts about life as a full time dad. The Karr Street Wordsmithy serves as my creative lab where I share ideas, tips and tricks and talk about the writing process.  Both include my personal learning experiences and share the resources I've come across in both fields.  From time to time I write on a topic that has nothing to do with either of these categories, I'll cram it somewhere.
On average you can expect me to post three times a week.  An easy way to keep up with my newest posts is to subscribe to my RSS feed or email list found on the right sidebar. or follow me on Twitter and Facebook.
Here are some of my top posts.
The Husbands Role for the  Family
Me, Myself and- I never saw this coming
 A Teacher, a Counselor and an Author Walked into a Bar
 Writing, It just kind of Happened
The King's Elite
I have written two books, The King's Elite  and its sequel, The King's Elite and the Arbiter's Onus. Both books are published by BorderStone Press and are planned for release in the upcoming year. More details to follow.
Home front
My wife, Andrea, and I have been married for six years.  We have one son, Owen.  We live in Chattanooga, TN.
I fill my free time with writing, reading, working on my reef aquarium, gardening, swimming and an occasional video game.  I serve at Silverdale Baptist church where I play bass for the Saturday night services.
My Contact Information
You can contact me via email or follow me on Twitter or Facebook.