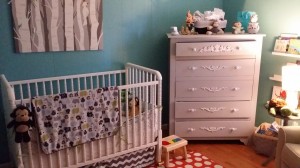 Protection, Guidance, Prosperity, Health, Friendship, Wisdom, Emotional Stability, Salvation
This is my simplified prayer list for my son. Any parent could tell you that the list goes on forever, with new items added daily. I keep a prayer journal, and an overwhelming majority of my prayers are for my son. I can't help it. I'm not a fearful person, but I acknowledge that the well-being of my children rests in God's hands. I admit that at times I pray out of fear. Every once in a while I am reminded of all that can go wrong. I was recently cut off on the interstate by a crazy driver. A  car zipped between me and a cab in my blind spot then sped ahead to squeeze between a truck I was currently passing. I watched as the car did the same to others ahead, covering all four lanes of traffic. I was outraged. If my son is ever hurt or killed by some idiot like that, I thought, I'll [insert grotesque form of vengeance]. I was reminded though that the only response I have is to ask for God's will over mine. There are times when even that prayer seems empty. I don't feel fulfilled.  Let's be honest, I long for God's will, but if my son's life was on the line, I'm not sure how sincere I could make my prayer. How could a good and holy god's will ever include trials and hardships for a child?
I think it's because the best thing a child can receive from a good and holy god is the good and holy God, Himself. I think most Christians would agree theoretically with the previous statement, but I doubt most truly believe it. Like me when I prayed, 'Not my will but Yours,' they too feel empty and insincere.
The best thing a child can receive from a good and holy god is the good and holy God, Himself.
I know exactly what I would have thought had I heard that statement a few years go- Salvation. To have God is to have received His Salvation.  That is true, but there is more, yet so many of us fail to pursue it.  God not only wants us to accept his gift of salvation (the Son), He also wants us to accept his gift of companionship, (the Spirit). Our relationship with God is eternal. If we keep eternity in mind, all of our trials begin to shrink.  Don't misunderstand me, I am not saying they become insignificant or that God doesn't care when disaster strikes. It's the opposite. It is the severity of our hardships that define the depth of God's love. It is what matures our relationship.
My primary prayer request for Owen now is that he will come to know God as his lord savior and that he will long to have a walking relationship with God. As much as I hate it, trials and hardships are in the forecast for Owen, but I have an overwhelming peace of mind when I think of my son taking on life with God by his side. God will give him wisdom, peace, mercy and joy.
One cool thing about prayer is that it puts the ball in my court. It's one thing to pray that my son will have a close relationship with God, but I have to be willing to model that relationship for my son. Prayer requires faith, but it also requires action. I have to accept that God may use me as Owen's primary teaching device. I can pray all day for Owen's relationship with God, but if I am not modeling a Christ centered walk myself, then I'm working against my own prayer requests. Not that God can't work around me if I were to fail, it's just that as I parent, I would be missing out on of the primary reasons of prayer; which is for God to reveal sin in my own life and keep me challenged and growing.