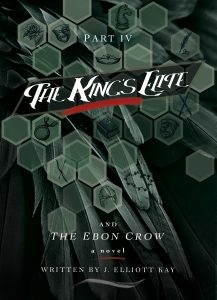 Just as the title suggests I'd like to introduce the fourth and final book of the King's Elite series, The Ebon Crow.
The Ebon Crow is still in the works. Turns out that wrapping up a four book series is hard, or at least has proven difficult for me. Even though I'm still ironing out the final details I wanted to go ahead and share the front cover that my baby sis conjured up.  She does a great job and its always a lot of fun to see what she comes up with.
One of my pet peeves about fantasy series is finding the ending a bit lack luster.  I've put a lot of  thought and heart into the end of this series and I'm pretty excited with how the story took form.  In short, I think readers who've made it this far into the series will find the ending satisfying. My hope is to have this book available in time for Christmas this year.   As always I'll start sharing character profiles as we get closer to the book's launch.
If you want to receive an email to notify you when the book is available visit www.jelliottkay.com/contact and fill out the pop up that will bombard you.  Sorry, I hate pop-ups too, but its all I've got going right now. Soon I will have an actual form to fill out when you visit the page.   Also I promise not to hit your inbox with a bunch of spam. The mailing list is used only to notify new book releases  (so far that's 4 in the past 6 years) and a monthly newsletter.  That's it.
Arbiter's Onus Discount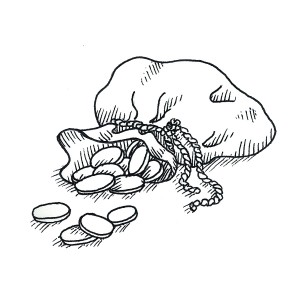 Also, near the end of August Amazon will feature a weekend promotion for The Arbiter's Onus. I'll offer more details on that event as they come available.